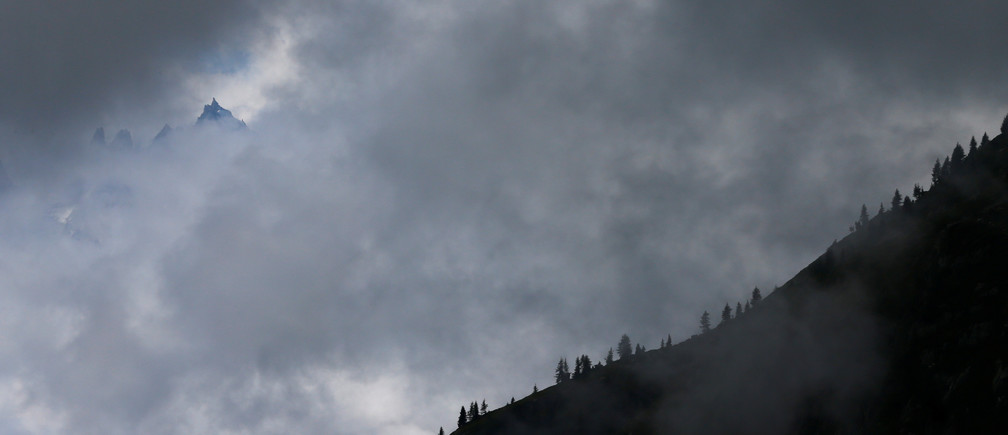 Parched nations are looking to the clouds for help
Source: weforum.org
Image: REUTERS/Denis Balibouse
Threading through clouds, often with shaky turbulence and occasional thunder, 71-year-old pilot Gary Walker burns the flares on his plane's wings, releasing chemicals as he flies.
"It can be very rough as you get close to some of those clouds," he admits.
Walker, CEO of Texas-based aviation company SOAR, carries out an increasingly popular – and in some cases, controversial – effort to chemically impregnate clouds to increase rainfall.
To cope with searing global temperatures, protracted droughts and chronic water shortages, countries from the United States to China are turning to "cloud seeding", which aims to boost rainfall in dry areas.
The process is hardly new. First trialled in the United States around World War Two, it is now discreetly used in more than 50 countries, from Mali to India and Puerto Rico.
China, however, has the biggest cloud-seeding operation, which it utilises not only to increase rainfall but also to avoid hailstorms that can devastate farm crops.
Beijing also turned to cloud seeding in the build-up to the 2008 Summer Olympics, to try to avoid rain during its spectacular opening ceremony.
While the success of cloud-seeding efforts remains in question, commercial use of the technology is growing. U.S. and European companies are testing unmanned drones to seed clouds, and promising rain-free wedding ceremonies by 'bursting' clouds ahead of the big day.
Still, the technology can't do much to tease rain from a cloud-free sky, experts warn.
"In extreme heat or drought conditions there are no clouds. Nobody can make clouds," said Roelof Bruintjes, a senior scientist who works on weather modification for the U.S. National Center for Atmospheric Research.
Rather, the idea of cloud seeding is to make rain form more efficiently inside clouds so more water comes down, he said.
Such artificial rainmaking is akin to giving clouds vitamins, or farmers applying fertilisers to boost their crop yields, he explained.
To seed a cloud, pilots introduce a chemical agent, commonly silver iodide. It draws moisture to itself, allowing the cloud's water vapour to condense into droplets and produce rain, according to the World Meteorological Organization (WMO).
Does the process work? "There are still a lot of unknowns and a lot more research to be done," said Deon Terblanche, the WMO's director of research. "But… if it can be done successfully it will have huge benefits, especially in water-scarce areas."
The WMO is carrying out a global review of knowledge on cloud seeding, with the aim of preparing official advice and a comprehensive database of projects as the number of countries seeking to invest in the technology rises, Terblanche said.
Although the amounts of silver iodide used for most cloud seeding are too small to hurt the environment or public health, and do not present any significant risk, he said, the chemical in very large quantities can be toxic.
Apart from environmental risks, cloud seeding could also lead to geo-political spats if over-used in one region, depriving areas downwind of rainfall.
The main stumbling block, however, is measuring the technique's success.
Terblanche said in some areas where cloud seeding is used, rainfall has increased by more than 10 percent. But there could also be knock-on effects that are harder to quantify, such as increased river runoff, he added.
Terblanche believes cloud seeding shouldn't be seen as the best way to deal with water shortages. In particular, countries need to work on capturing and managing natural rainfall to take advantage of heavier downpours, as rain becomes less reliable.
In California's Los Angeles County, cloud seeding has been used for more than half a century, including to combat a recent long drought.
Clouds are commonly seeded by placing canisters atop the San Gabriel Mountains, said Kerjon Lee, a spokesman for the county's Department of Public Works.
The canisters are then ignited remotely – "like sparklers" – with smoke carrying the chemical seeding agent up to the clouds, Lee told the Thomson Reuters Foundation.
The county also has worked on creating more lakes and other rainfall capture areas to store water, he said.
He described cloud seeding as "giving mother nature a helping hand".
"It's a practice that we believe is beneficial and, as conditions warrant, we'll be using it again," he said.
But it's just one tool in a broader strategy to deal with drought, he added.
As temperatures continue to rise, largely as a result of climate change – 2016 was the hottest year on record, according to the WMO – more nations are expected to explore ways to boost rainfall.
The Arabian Gulf, with its large swathes of golden desert, is already one of the hottest places on Earth. The mercury in Kuwait last year soared to 54 degrees Celsius (129 degrees Fahrenheit), according to the WMO.
In the nearby United Arab Emirates, officials at the National Center of Meteorology and Seismology (NCMS) say cloud seeding efforts there are working.
Considered a leader in "rain enhancement", the nation now uses six specialised aircraft for seeding flights. It has witnessed an increase in rainfall of about 10-15 percent in polluted air and 30-35 percent in clean air, officials said.
Omar Al-Yazidi, director of research and development at the NCMS, believes science shows cloud seeding is safe for the environment and the public. He thinks such efforts will only grow in popularity.
In 2015, the centre began offering $5 million in grant money via its 'Research Program for Rain Enhancement Science' to researchers working on water security challenges.
"The global water shortage is worsening in many parts of the world, so the demand for fresh water is increasing. Cloud seeding could be one of the methods that can contribute to alleviating the water problem," said Linda Zou, a professor at the UAE's Khalifa University of Science and Technology and one of three winners of the first round of funding.
Zou is looking into using nanotechnology to develop novel cloud-seeding materials. As climate change brings hotter and drier conditions in some parts of the world, more governments are expected to seek novel ways to keep their populations cool and their land moist.
That may herald a growing role for technologies such as cloud seeding, experts say.
"Water is the basic sustenance of life," said weather scientist Bruintjes. "If there is no water, there is no life."