Lomonosov Moscow State University (Faculty of Georaphy)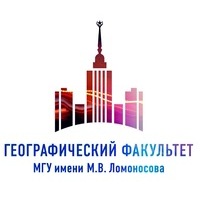 Nowadays the MSU Faculty of Geography  has the world's largest educational, scientific and student community of geographers. More than 1000 BSc and MSc students and approximately 200 PhD students study in 15 Departments of the Faculty every year. There is a large number of students from China, Iran, France, Germany and other countries, who also study geography here.  About 800 employees, including 100 professors/Doctors of Science and 300 Candidates of Science, work in the Faculty. Among them there are: 2 Full Member and 4 Corresponding Members of Russian Academy of Sciences, distinguished scientists, laureates of State and Government Prizes of USSR and Russia in the field of education, science and technology, laureates of the Lomonosov and Anuchin Prizes and many more. Approximately 30% of all dissertations in the field of geography in Russia are defended within the Faculty.  Since 2015 the Faculty has been led by the   Member of the Russian Academy of Sciences Sergey A. Dobrolyubov.
The Faculty of Geography has its own publishing facilities and a photo laboratory. The Faculty's Map Library is a major depository of Russian and Soviet topographic and thematic maps (over 300,000 sheets). Geography Reading Hall, which is a part of the University Library, provides immediate access to over 200,000 titles of books, journals and atlases. Since 1946 the Faculty publishes a bi-monthly scientific magazine «Vestnik Moskovskogo Universiteta. Geografia» [Moscow University Herald. Geography] and journal "Geography, Environment, Sustainability" published in english since 2010.. The Earth Science Museum of the Moscow University plays an important role in the training of geographers and in research activities, as well as the Faculty's Meteorological Observatory.
Official web-site: geogr.msu.ru