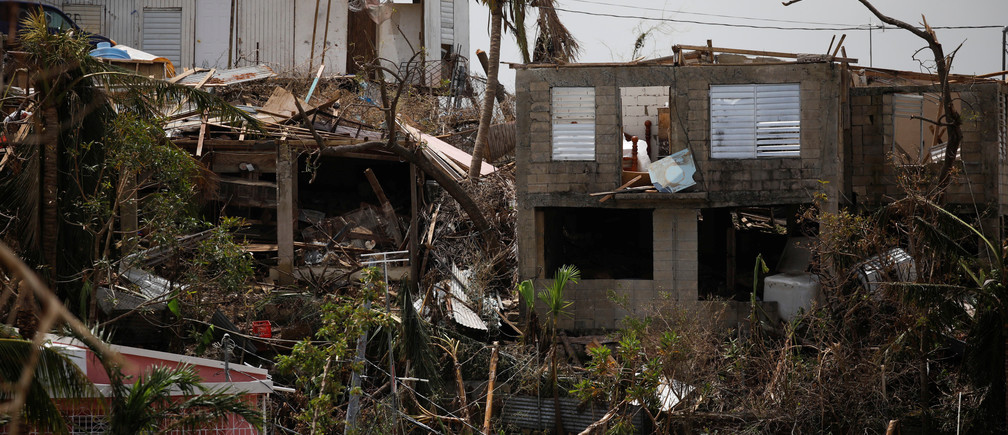 Puerto Rico: what you need to know about the hurricane-hit island
Source: weforum.org
Image: REUTERS/Carlos Garcia Rawlins
Puerto Rico has been devastated by Hurricane Maria's ruinous journey through the Caribbean.
The category 4 storm was the worst natural disaster to hit the country for a century. But while a similar story is playing out across the region, Puerto Rico's status as an overseas territory of the United States sets it apart from most of others areas.
It is neither an independent country, nor a US State. And this position may well make the archipelago's recovery even more difficult than that of some of its neighbours.
Puerto Rico is in a bad way. It is without power and its hospitals are running out of diesel to fuel temporary generators.
Electricity may not be restored for another four to six months, according to Carmen Yulín Cruz, the mayor of the island's capital city of San Juan.
Only 11 of the island's 69 hospitals are currently open. Roads have been completely washed away in some places. And the partial collapse of a dam has led to widespread flooding.
Food and drinking water are also in short supply. The US Defense Department claims 44% of the islands 3.5 million inhabitants do not have access to safe drinking water.
And Hurricane Maria has devastated 80% of the country's agricultural crops, with an estimated cost of $780 million to the island's already impoverished economy.
Overall, Maria is estimated to have caused damage costing between $40 billion and $85 billion – and Puerto Rico accounts for 85% of that figure.
Puerto Ricans are, by law, natural-born citizens of the United States and can move freely between the island and the mainland.
But they don't have a vote in the US Congress and they don't elect the US president. When they vote it is for representatives in their own Legislative Assembly.
Economically, Puerto Rico is in a different league, too.
The island is $73 billion in debt and declared itself bankrupt in May this year – the largest local government bankruptcy in US history.
Its economy began unravelling as far back as 1996 when the US made the first of many withdrawals of tax breaks from the island.
After a decade of recession, unemployment runs at 11% and the population has fallen by 10% as Puerto Ricans have left for the mainland US in search of work.
Even before Maria hit, nearly half of people on the island were living in poverty.
Avoiding a 'death spiral'
Because Puerto Rico is not a country, it cannot apply for help from the International Monetary Fund in the same way as indebted nations like Greece.
At the same time, it doesn't receive the same level of federal support that US states do.
Two years ago its debt situation was so dire that then-governor of the island, Alejandro García Padilla, warned that Puerto Rico could descend into a 'death spiral'.
Work to restructure Puerto Rico's debt began in May following its filing for bankruptcy.
However, current efforts have been criticised by Nobel-prize winning economist Joseph Stiglitz for their overly-optimistic fiscal projections for the island.
In the wake of Hurricane Maria, Puerto Rico's government has asked for court hearings on the debt restructuring to be pushed back – further delaying the restructuring process.
And while US President Donald Trump has promised "billions" to help Puerto Rico recover from the storm, according to reports only $1 billion of relief funds have been approved by the body overseeing its debt restructuring.
The island is eligible for help from the $15 billion federal emergency fund set up to help repair storm damage in Texas and Florida this summer, although no specific figure for Puerto Rico aid has been set.
And set against a potential bill of $70 billion for repairing storm damage – on top of the $73 billion of debt – there seems little doubt that whatever funds are allocated, they will fall far short of what Puerto Rico is asking for.